THE DIRTIEST HOTELS IN VEGAS
Matt Case - November 17th - 6:01am PST
LAS VEGAS — The adage "What happens in Vegas, stays in Vegas" seems to be a thing of the past, as a recent study by Bitcoin Casinos brings to light the cleanliness standards of Las Vegas hotels based on Trip Advisor reviews. The study, focusing on terms like "dirty," "unclean," "filthy," "stain," and "disgusting," has identified the OYO Hotel and Casino as the hotel with the most negative cleanliness reviews.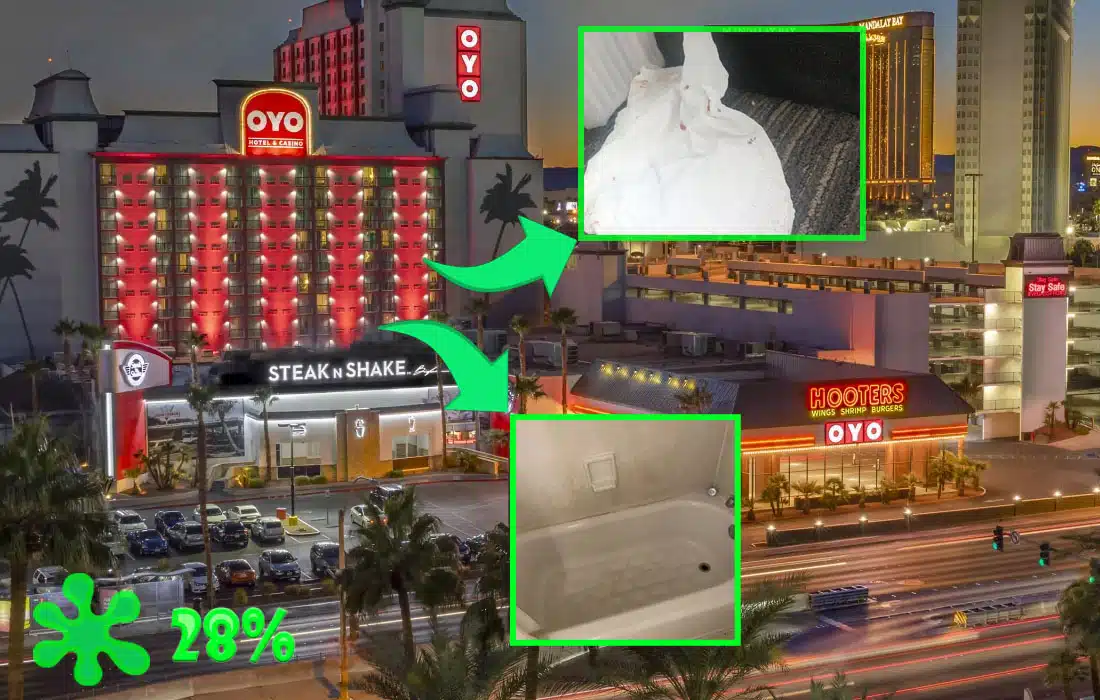 The study's findings, which also noted mentions of cockroaches and fungus, suggest a concerning level of hygiene at the OYO Hotel and Casino. The analysis doesn't just stop there; it also lists other hotels that have received significant negative feedback regarding cleanliness. Following OYO Hotel in the ranking are Excalibur, Luxor, Flamingo, and Circus Circus.
This study sheds light on the importance of cleanliness in the hospitality industry, especially in a high-traffic tourist destination like Las Vegas. With the rise of online review platforms, hotels are under increased scrutiny from potential guests, making these findings particularly impactful for both consumers and hotel management.
The revelations from Bitcoin Casinos' study are a reminder for the hospitality industry in Las Vegas and beyond about the critical role of maintaining high standards of cleanliness and the direct impact it has on their reputation and guest experience.