TRADER JOE'S RECALLS ITS FIFTH ITEM IN JUST FOUR WEEKS
Matt Case - August 22nd
Consumers are urged to exercise caution as Trader Joe's initiates yet another product recall. This instance pertains to the Multigrain Crackers with Sunflower and Flax Seeds, which the popular grocery chain has flagged due to potential metal contamination.
In an official statement, Trader Joe's revealed its concerns about the presence of metal in these crackers, prompting the need for immediate action to ensure consumer safety. Individuals who have purchased boxes of the affected product are advised to check the sell-by date, focusing on those falling between March 1 and March 5, 2024.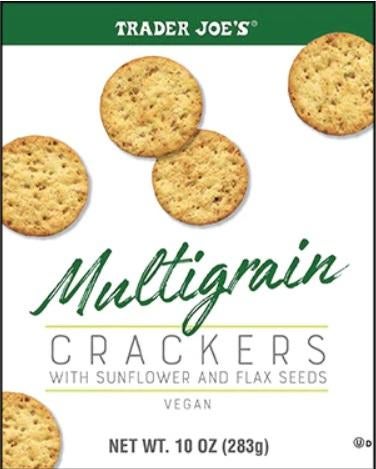 To mitigate any potential health risks, Trader Joe's has recommended that consumers take two courses of action. The first is to dispose of the product entirely, minimizing any chance of inadvertent consumption. Alternatively, customers can opt to return the affected product to their nearest Trader Joe's store in exchange for a full refund.
This latest recall underscores the importance of vigilance in the food industry and the measures taken to uphold public health standards. Trader Joe's remains committed to the well-being of its customers and is taking proactive steps to address this issue promptly. Consumers are encouraged to remain informed and take appropriate actions to ensure their safety in light of this product recall.